176 total views, 1 views today
A Political Lecturer at the University of Ghana, Professor Ransford Gyampo has asserted that the problem in Ghana is wicked leadership.
In a post shared on his official Facebook page on Wednesday, 3rd August 2022, he wrote that, our political elites have service passports and they've all traveled before. They've seen how others have developed their countries. But have hidden under the cloak of public ignorance about what pertains elsewhere, to do little or nothing for us.
Prof Gyampo remarked that there was a lot of hope as evidenced in the outcome of the 2016 elections. "But there appear to be hopelessness now, with virtually every appointee preparing to survive after possible exit, while still nursing some infinitesimal hope of keeping on." Prof said.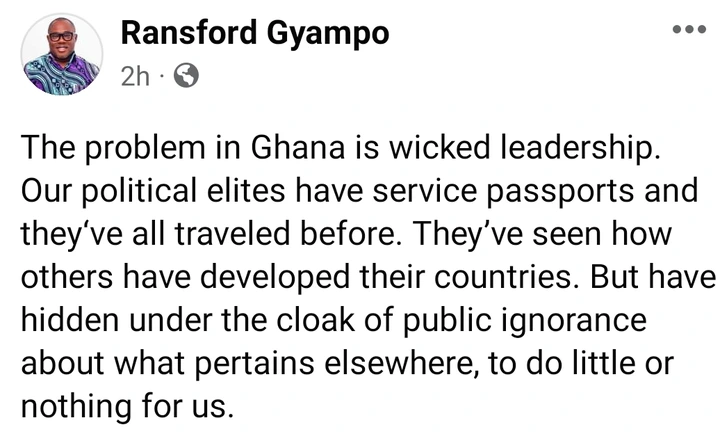 He suggested that a little bit of selflessness on the part of the leaders would do for our development and leave a great legacy.
Reactions
Some users have reacted to Prof Gyampo's comments.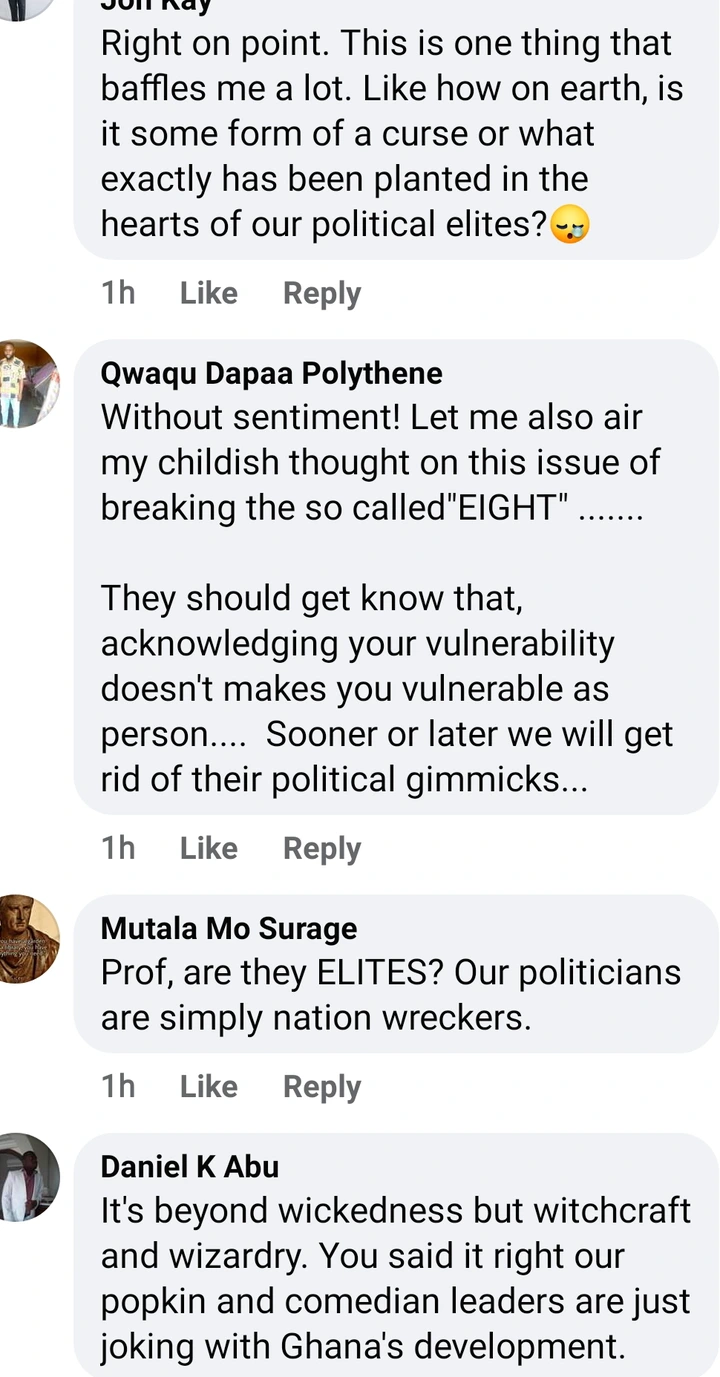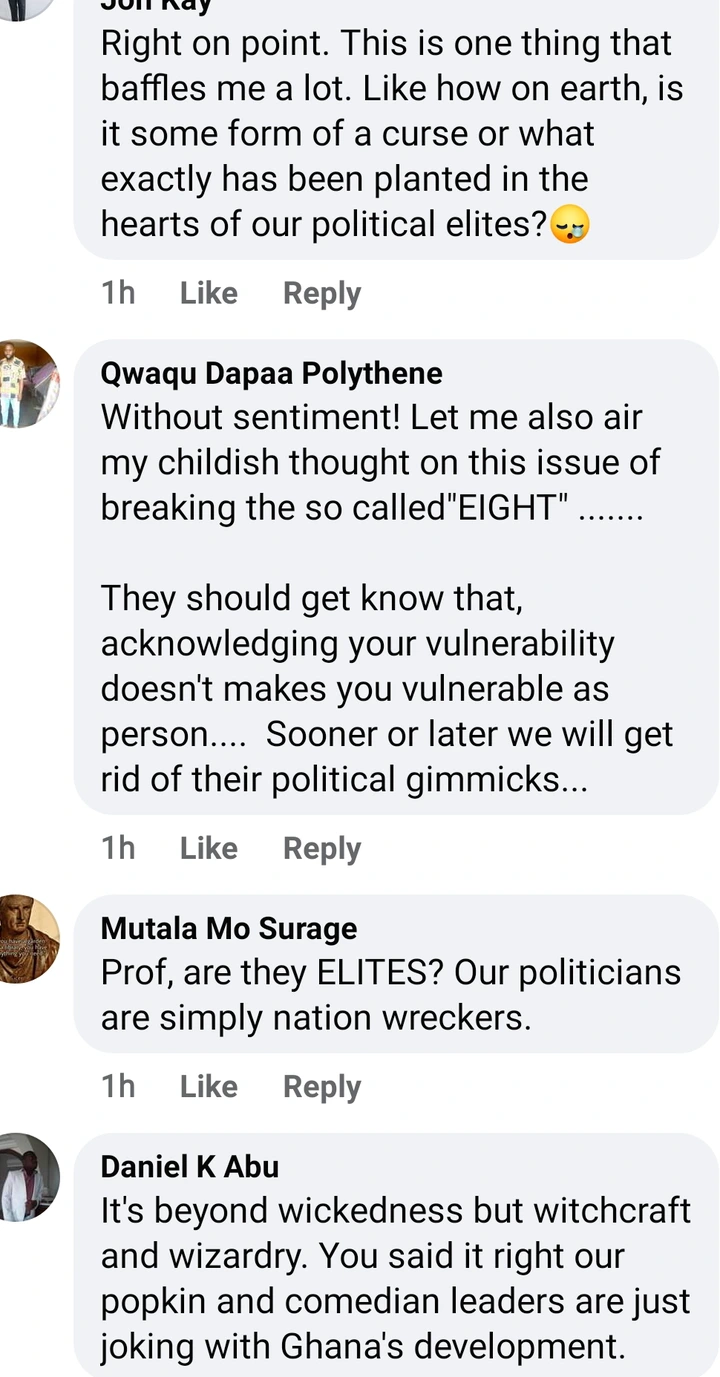 Content by:  Currentworldnews
FOLLOW ME ON SOCIAL MEDIA