65 total views, 2 views today
Police is investigating the allegation that at about 02:00 am today, four armed men stormed Ho STC yard demanding the keys to all the vehicles parked and set two of the mini buses ablaze when the drivers did not produce the keys. The arrival of Police and Fire Service personnel saved the situation. Preliminary investigation shows that there were 11 vehicles parked at the time of the incident. One bus was completely burnt and another slightly burnt. A flag of the group which calls itself "Western Togoland" was found at the scene.
Police urge the public to remain calm, while volunteering information to Police and Security Services.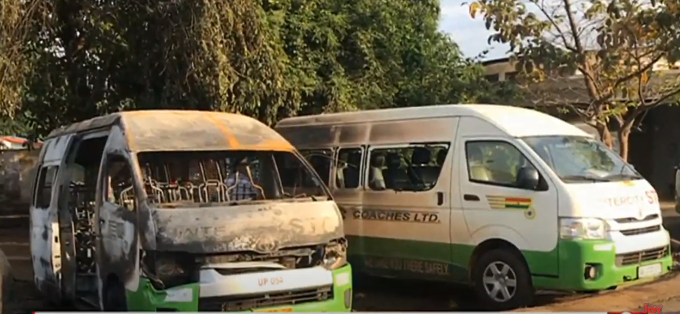 source: Ghana police service
FOLLOW ME ON SOCIAL MEDIA