325 total views, 2 views today
There was massive reaction from social media users after a video of New Patriotic Party's Hopeson Adorye Nearly Fought with Adom TV presenter Ampofo Adjei in their studio
It all started after Hopeson Adorye started using some unprintable words for people who always criticise President Nana Addo Dankwa Akufo Addo for allegedly bathing in the sky. According Hopeson Adorye, those people are villagers.
" It's only a villager who haven't board a plane in his life time that will think that someone can bath in an aeroplane " Hopeful Adorye angrily said.
At this point, Ampofo Adjei asked Hopeson Adorye to retract his words. This brought severe anger in the heart of Hopeson. He started using more harsh words for Ampofo Adjei.
" You can't say that to me. Keep quiet and let me moderate my show. You're going overboard and I'll respond in equal manner " Ampofo Adjei fired back. click on the link below to watch video
http://https://fb.watch/byPTrq-LDW/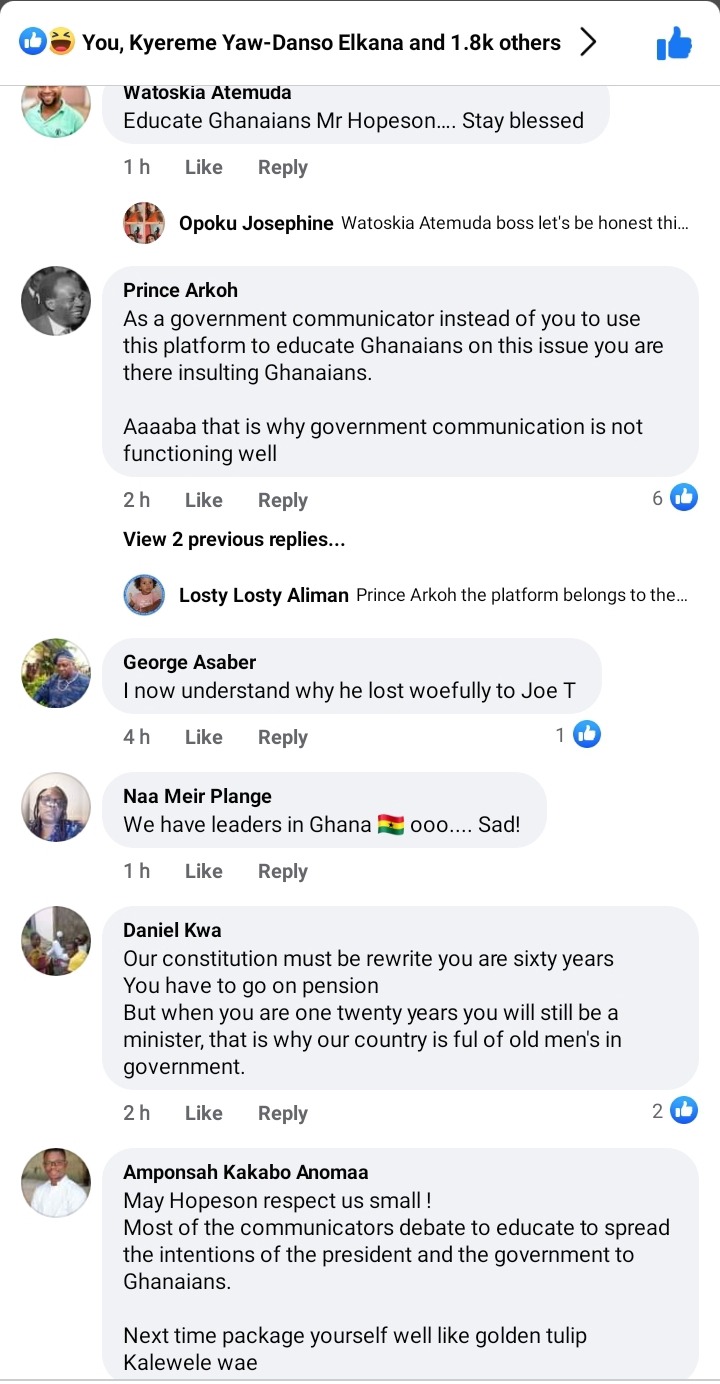 source: Pen_Sound
FOLLOW ME ON SOCIAL MEDIA