276 total views, 2 views today
A leading member of the incumbent party, NPP has recently sparked massive stir, debates and arguments across all social media platforms after he boldly revealed another deep secret on why the incumbent government may not be able to pay salaries in the upcoming months.
Speaking in a recent interview on TV3 Network, the political scientist and leading member of the ruling party, NPP, Dr Amoako Baah took the privilege to unexpectedly express immense disappointment aside sharing his thoughts and opinions over the current economic state of the country.
According to the leading member of the incumbent party, Dr Amoako Baah, the incumbent government will have not choice than to go to the IMF because the most anticipated 2022 budget containing the E-levy will never be implemented in parliament considering how the minority caucus and Ghanaians as a whole have made it their mandate to reject the bill.
In addition to this, Dr Amoako Baah later added that, he boldly told the former President, John Mahama that the country needed IMF's intervention during his [Mahama] tenure but the former President never believed him even though the government ended up seeking economic funds from IMF in the end and hence a similar situation will happen under the administration of the incumbent President, Nana Akufo Addo. "NPP is in trouble. We are going to the IMF whether we like it or not. We can delay it a little bit but it's inevitable. I told Mahama the same thing but he refused and at the end, went to IMF", Dr Amoako Baah emphatically stated.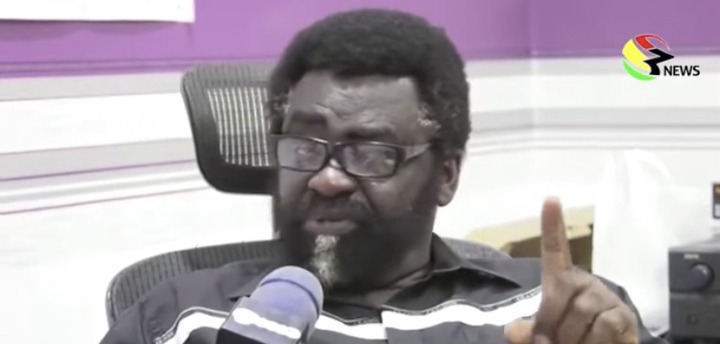 In conclusion, Dr Amoako Baah later revealed that, the monies that keeps on vanishing from the finance ministry are as a result of the incumbent government paying out debt and other arrears in the form of salaries to government workers and hence, the incumbent government might not be able to pay its workers in the upcoming months if IMF doesn't intervene.
"We borrow money just to pay government workers. The monies that get missing in government are all used as salaries, we might not be able to pay salaries again", Dr Amoako Baah emphatically revealed.
source: DBright
FOLLOW ME ON SOCIAL MEDIA