268 total views, 2 views today
The recent circulating news that has undoubtedly sparked massive stir, debates and arguments across all social media platforms was when the popularly known USA-based Ghanaian broadcast journalist, Kelvin Taylor boldly exposed another Akufo Addo appointee again.
Speaking on the most anticipated show on "Loud Silence Media", Kelvin Taylor took the privilege to express his immense disappointment in the minister for works and housing, Honorable Samuel Atta Akyea over purchase of another expensive vehicle amidst the country's economic challenges under the administration of the incumbent President, Nana Akufi Addo.
"If Atta Akyea says I am lying, he should hold a press conference on Monday to debunk my claims. He has shipped a new Bentley to Ghana in the middle of this crisis", Kelvin Taylor emphatically revealed.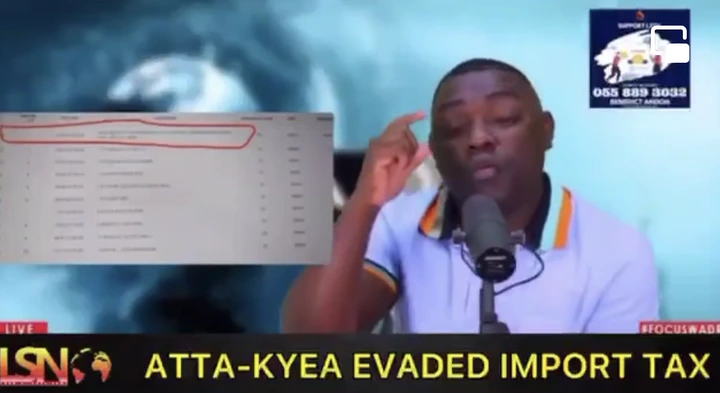 SOURCE: DBright
FOLLOW ME ON SOCIAL MEDIA