84 total views, 1 views today
A recent circulating photo concerning the arrest of another narcotic dealer has sparked massive stir, debates and arguments across all social media platforms as Ghanaians have boldly come out to commend the Acting Inspector General of Police over his efforts to bringing down all law breakers across the country.
Even though the Acting Inspector General of Police has witnessed lots of unpleasant news since his appointment by the incumbent President, Nana Akufo Addo into office, he has putting all hands on deck in other to help fight crime and murder cases across the country.
According to recent report, a special team of special weapon and tactics (SWAT) officers were employed from the National Headquarters operations after a tip-off concerning one of the most wanted narcotic dealer by one Samuel Asante.
The suspect, Samuel Asante was later arrested at Christiansburg castle junction area for allegedly trading narcotics in the suspected area after which a thorough investigation was made at his residence.
Upon further investigations, Samuel Asante, who is a 38-year old man had in his possession seven (7) sacks full of dried leaves suspected to be Indian hemp and ten (10) bottles of alcoholic drinks brewed with chemical alleged to be Indian hemp.
Below is a look at some of the narcotics retrieved by the police after the arrest of the narcotic dealer, Samuel Asante.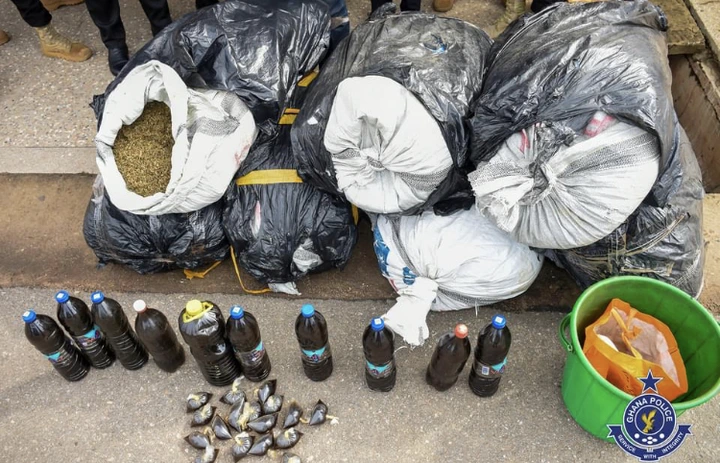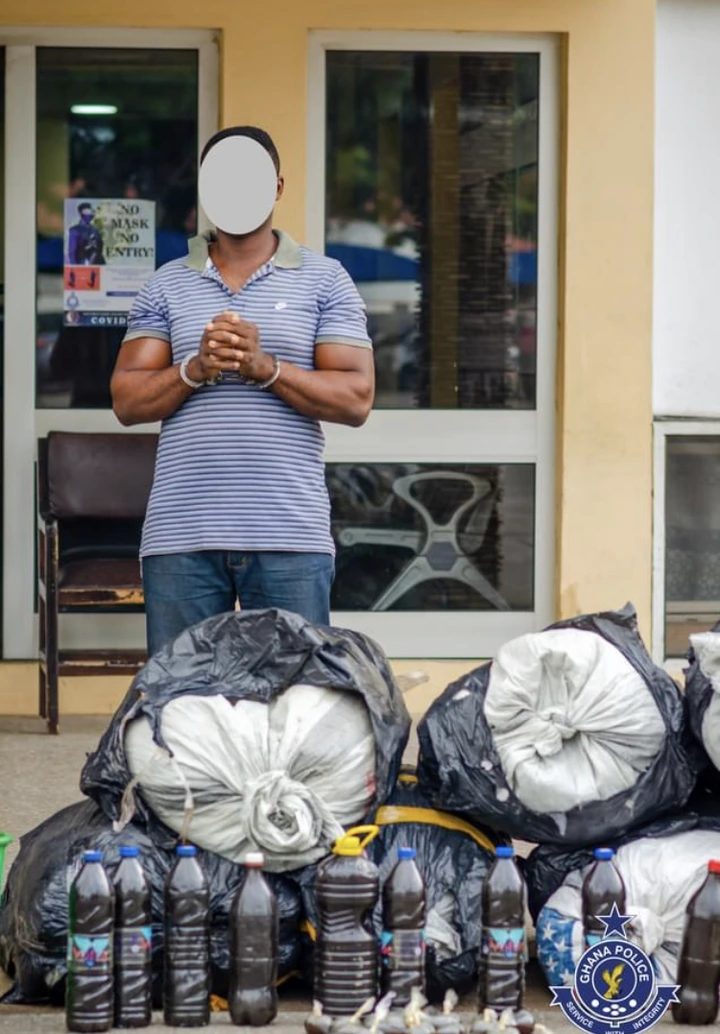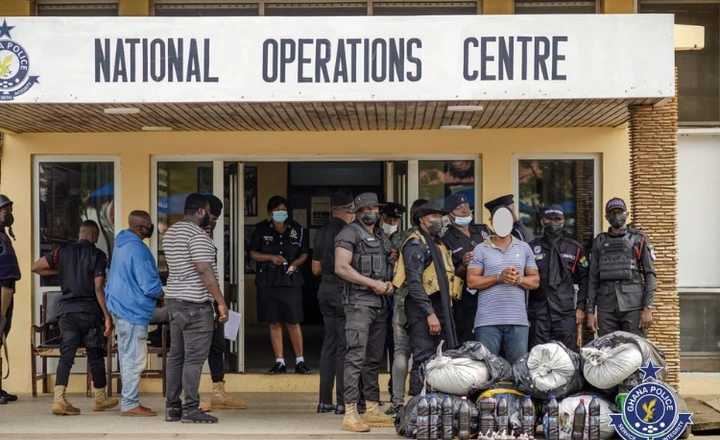 FOLLOW ME ON SOCIAL MEDIA