77 total views, 1 views today
On Monday, August 16, 2021 Captain Smart  made a bold statement on Onua Maakye, regarding the Fix the country demonstration. Many had called on him to apologize for a certain action he took. Many Christians had condemned Captain Smart for pouring libation during the demonstration. They argued that this was fetish and was not right as a Christian.
Captain admitted that he had a lengthy chat with his district pastor, Atakora Wiafe. He explained that no one can stop him because he has the blessings of powerful men of God in calling for changes in living conditions for Ghanaians. Captain maintained that after speaking with his district pastor, he came to realize that he erred in pouring libation at the grounds of the demonstration.
Explaining further he went to the district Pastor house and he admitted that all I was doing for Ghana was right but queried why Captain poured libation. Captain Smart explained that he was only doing the work of a linguist. He added that this goes contrary to the Pentecost teachings. Captain therefore pleaded with Apostle Nyamekye, the Area head, my district pastor, presiding elder and my former district pastor to forgive him.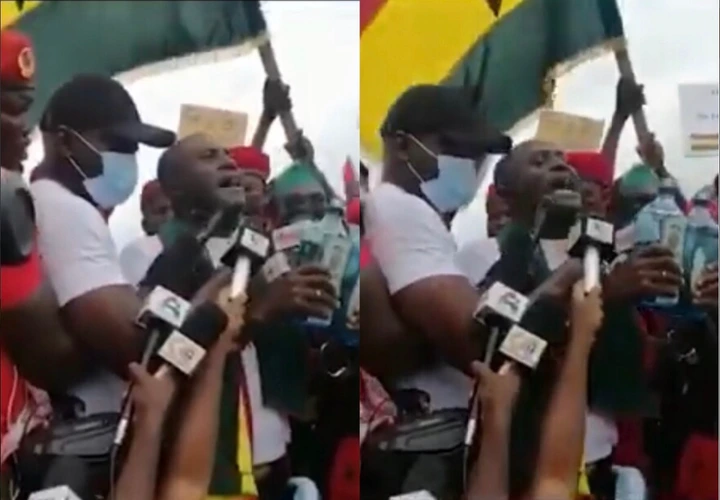 On this note forgive me for doing that. I did not know this was wrong. After the discussion with my pastor I have learnt that the libation was a wrong step" Captain Smart explained.
He called on all well-meaning Ghanaians to join him as they demand for a new constitution and a better Ghana.
FOLLOW ME ON SOCIAL MEDIA