77 total views, 1 views today
The race to becoming the next flagbearer will start heating up soon. Already there has been so much brouhaha over the candidates to contest the primaries. There are 2 main contenders for the slot. However, many believe there will be other contenders who will show up. Despite this revelation, many see Vice President Bawumia and Trade Minister Alan Kyerematen as the favorites.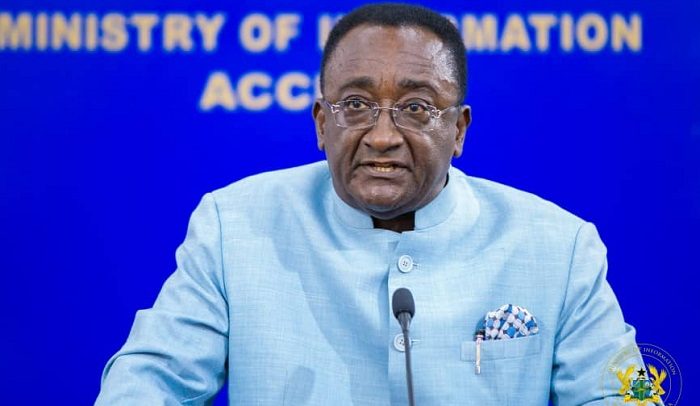 Already there have been low key campaigning from both sides. Bawumia and Alan have all denied claims that they sponsor such campaigns and they insist they are currently working to stabilize the economy. This morning, Monday, August 9, 2021 on Onua Maakye, Captain Smart threw in another wild card into the pack of contestants. There have been rumors of the Agriculture Minister, Akoto Afriyie contesting to stand to become flagbearer for the NPP . "The Planting for food and jobs is gradually failing.
The Agriculture minister is unable to solve this yet he will contest for the flagbearership. He will pick forms and contest. He has the backing of the Ashanti regional chairman of the NPP. Bawumia, I have shown you your next challenger. Be ready. He will contest you whether you like it or not" Captain Smart said.
Captain Smart added that he finds it difficult to believe that for a man who wants to be flagbearer he finds it difficult that the minister cannot control the Planting for Food and Jobs. He explained that fertilizers are getting missing and now NABCO workers are being accused of being the thieves behind it. Captain Smart called on the Akoto Afriyie the Agriculture Minister to be on his feet and work because thing is getting messy.
Interesting times lie ahead for the NPP as many expect a heated race for the one to replace Akufo-Addo. Many tip Bawumia as the like candidate. Time will tell. Does Afriyie Akoto stand a chance?
FOLLOW ME ON SOCIAL MEDIA