78 total views, 1 views today
Following the killing of the Abesim man Appiah Richard, a lot of revelations are coming out which are quite shocking to many people in the country. A leaked chat which has hit online by Angle TV during their morning popular show Anopa Bofoo has brought a lot of shock to many people.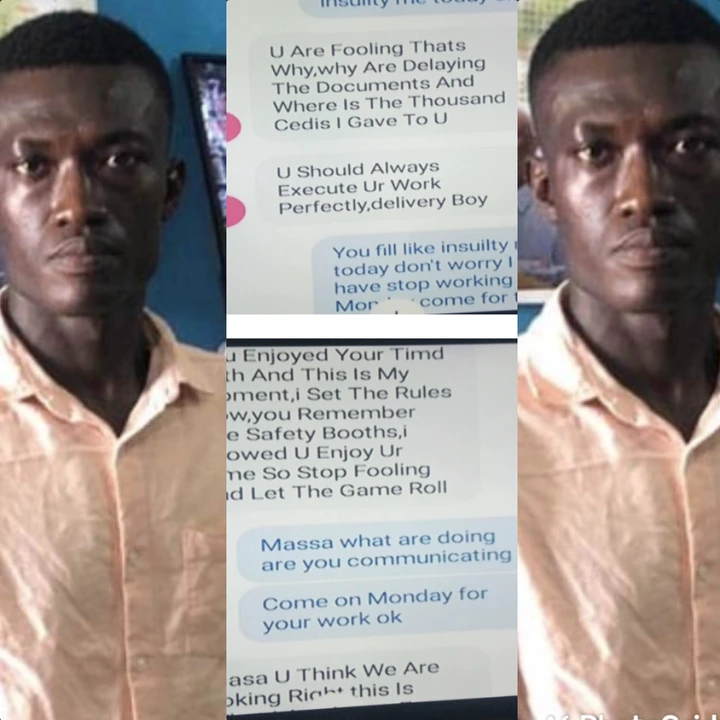 The Angel TV host called the friend after displaying the chat, he stated the money which was seen in the chat was meant for land surveying contract that was suspected to have been sold to him. But the money does not have anything to do with selling human part. But the host of the program persuaded him that GHS 1,000 can not buy a land as he is saying. He dissatified with how the audience take news without going further to know the grassroot of the news. He encouraged them to read the entire message to get what they were discussing. Read the chat below;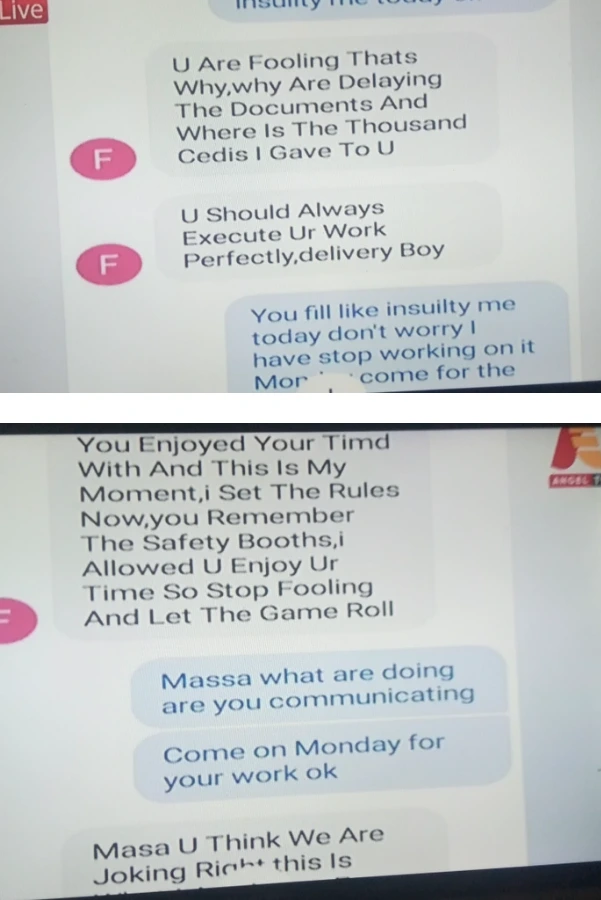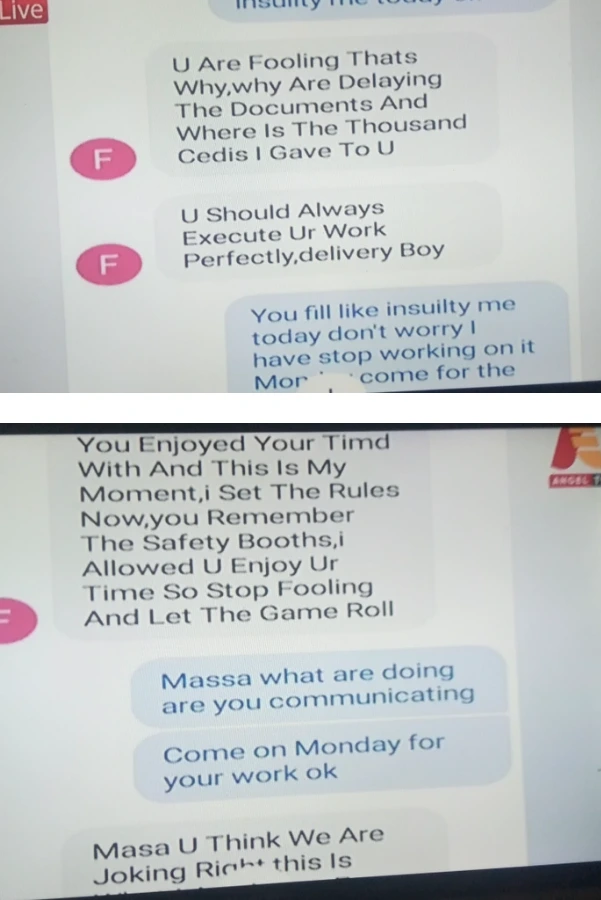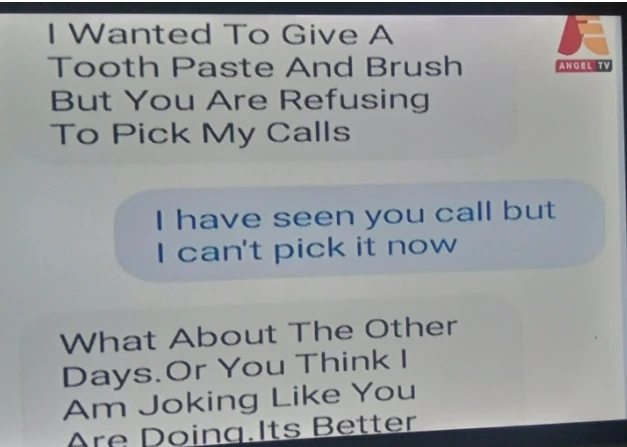 The big question is can GHS 1,000 buy a plot of land? That is a question everyone is asking the friend of the Abesim murder. Share with us your view using the comment section below and don't forget to share to reach out to many people.
SOURCE: OPERANEWS
FOLLOW ME ON SOCIAL MEDIA