312 total views, 2 views today
A 17-Year-old teenager has been butchered to death in Obuasi Nightclub .
The victim of a fatal stabbing in a nightclub is a student of Obuasi Senior High Technical School.
Victim's name giving as captain, from Tutuka a suburb of Obuasi, was stabbed multiple times on Sunday during a 6th March jamz.
According to eyewithness a scuffle between a gang groups of Enyinam and Tutuka in the Obuasi Municipality had resulted to the sudden demise of the teenager.
Some Section of the youth of enyinam stormed the night club with the aim of hunting for any resident of Tutuka to assault .
They then came across captain who they butchered and stabbed to death ruthlessly. Captain died on his way to the Hospital. Obuasi in recent times has been experiencing such gang clashes .The police is yet to issue a statement after the sad incident.
Obuasi Residents Reaction 
Some residents have call for the closure of all nightclub and pubs after the latest incident.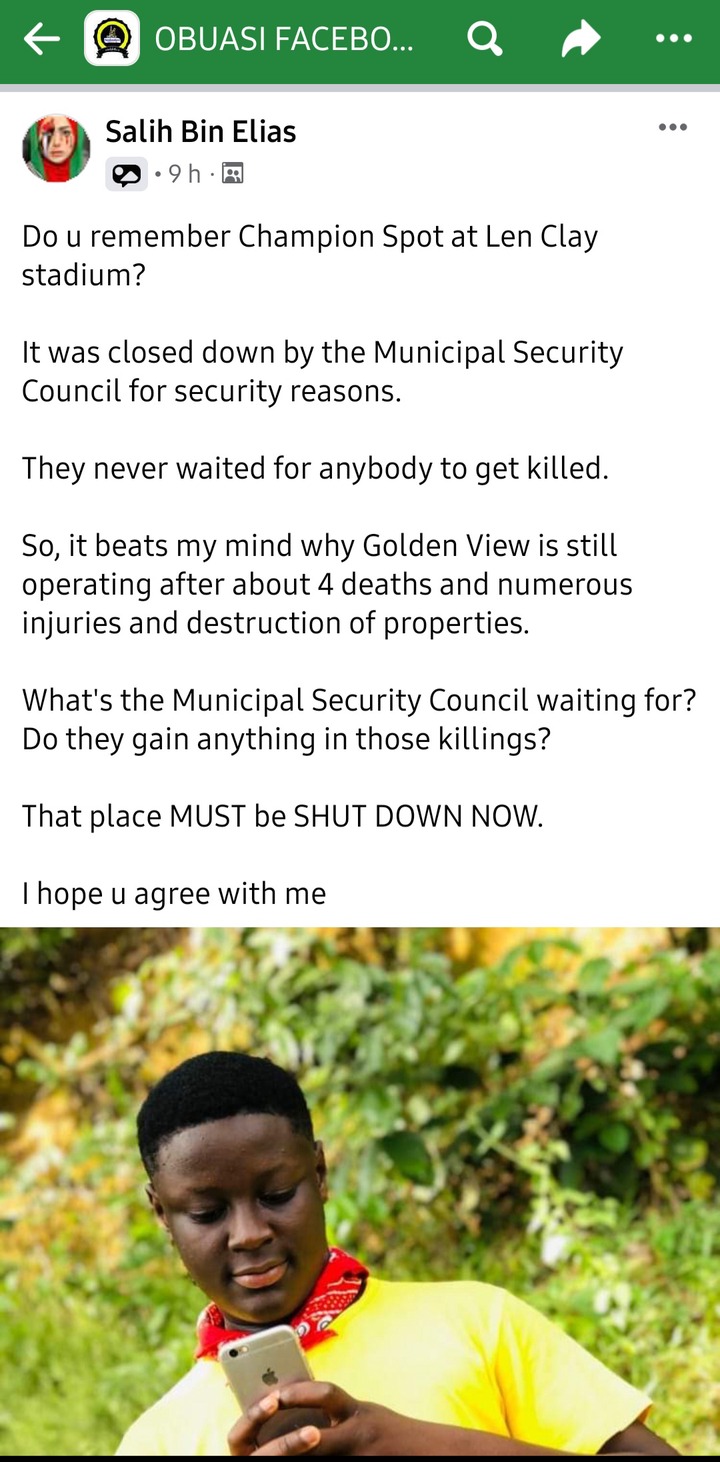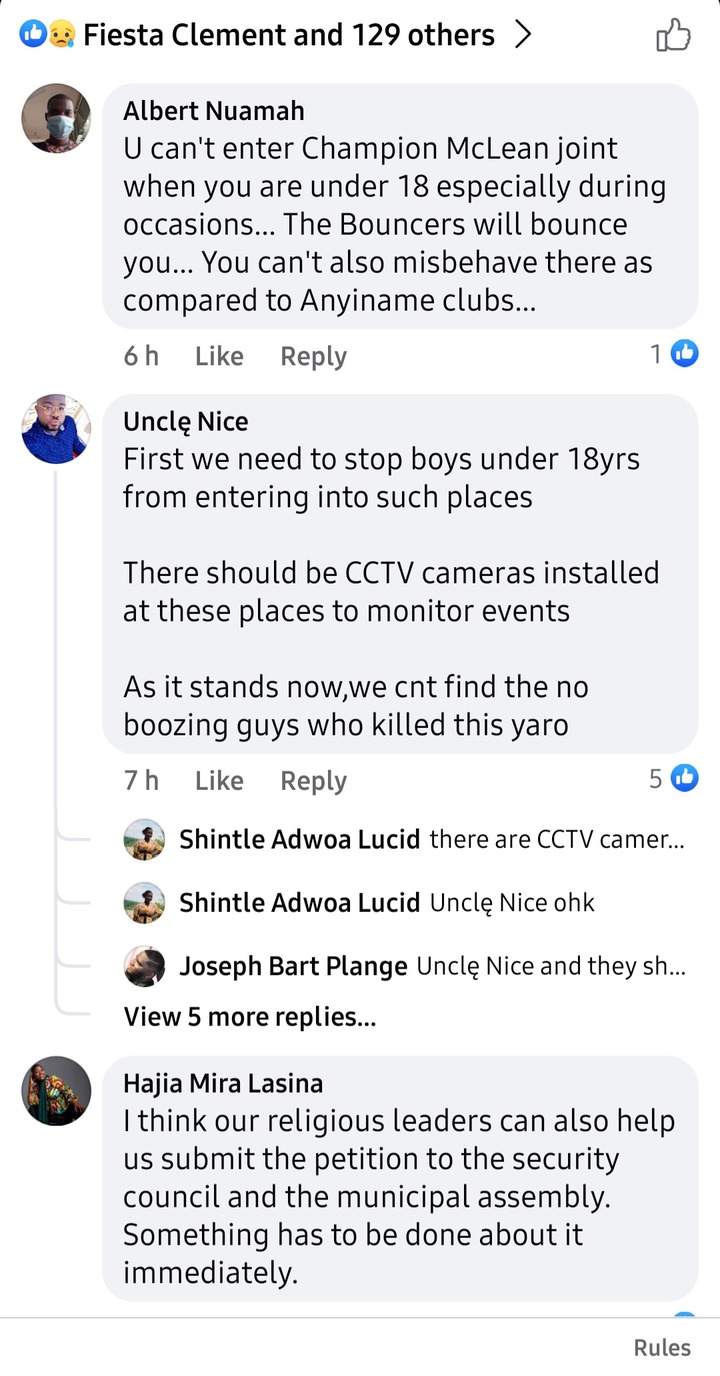 source:  nanakyereme
FOLLOW ME ON SOCIAL MEDIA